Not only for adventure lovers, Sapa is a superb place for elderly visitors, family travelers as well as young couples to enjoy honeymoon holidays. Sapa Luxury Tours with the international 4 star hotel, its services and selected visiting programs, and will satisfy Sapa holiday makers who wish to enjoy their vacation in comfort.... The fact is how to plan a Sapa Luxury Tour perfect according to its name ? And you have use the right money for this luxury vacation ? These are some our suggestes on "The best Sapa Luxury Tours". So that visitors have the right choice for themselves.
1. Sapa Trekking Tour & Topas Ecolodge 3 days
Topas Ecolodge is located 18 km from Sapa, deep in the Hoang Lien Mountains. 25 bungalows overlook the entire valley with the ethnic minority villages of Ban Ho and Thanh Phu, 400 altitude meters below. With 2 nights at Topas Bungalows, Sapa trekking tour & Topas Ecolodge 3 days is your chance to swallow the panorama view of the rice fields in mountainous area. From your bungalow, you will catch a glimpse of hamlets of thousands ethnic minority people.
This package has been designed to give you not only a great relaxing stay at Topas Ecolodge but also the opportunity to experience the best highlights of northern Vietnam; the ethnic communities with their unique cultures, the deep valleys covered by terraced rice fields, accommodation in the middle of the breathtaking mountains.
2. Luxury Honeymoon Package in Sapa
Welcome to the destination in northwest Vietnam. Sapa Luxury Tours From Hanoi, it will bring you a wonderful holiday. Escape from hustle and bustle Hanoi by luxury train, you'll join a trip to get to the Sapa mountainous area. Being famous for its rugged scenery and rich cultural diversity, Sapa and its surrounding region are host to many hill tribes, rice terraces and lush vegetation. Especially, the land of Sapa is a place of culture as well as extremely diverse cuisine. A honeymoon trip with your partner to the new land, discovering new things of life is an enjoyable experience.
3. Market & Sapa Highlight – Victoria Sapa 
Bac Ha is the largest and most colourful market in the area. Every Sunday morning, many different ethnic groups such as Flower H'mong, Phu La, Black Dao, Tay and Nung minorities gather to buy and sell local products that cannot be found elsewhere.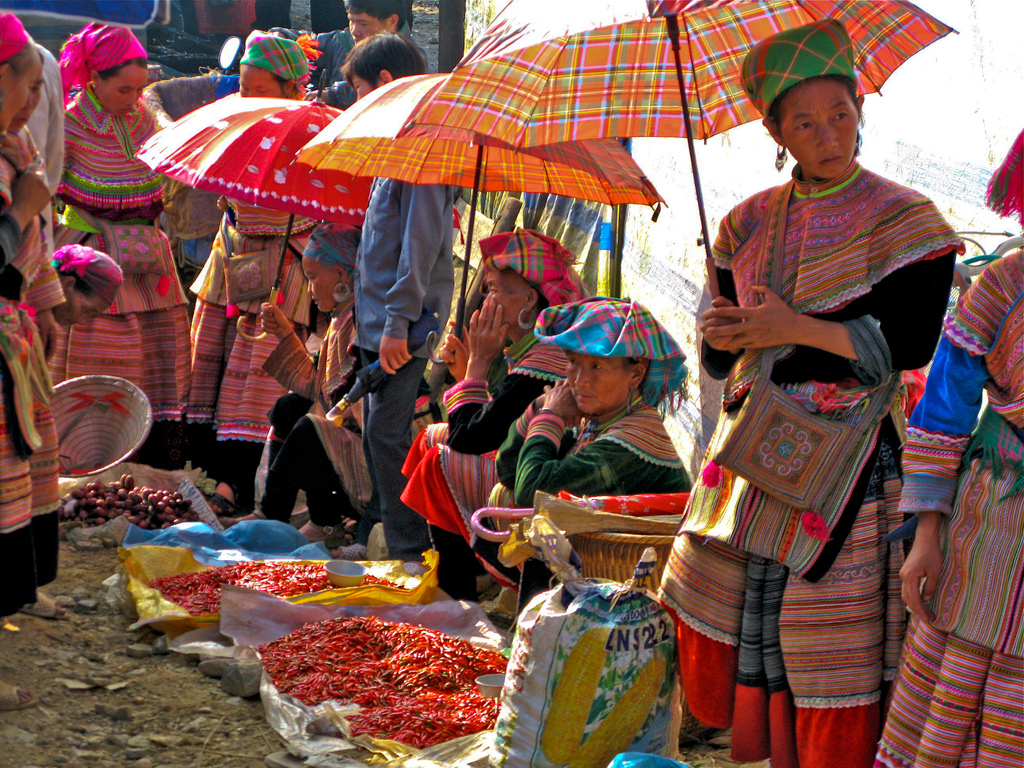 So, with Market & Sapa Highlight - Victoria Sapa Tour, We want to design exclusively for those who want to explore the market of ethnic people. You will feel the uniqueness of this upland market. Especially, you will enjoy a luxury holiday stay at Victoria Sapa Resort & Spa.
4.  Vietnam's Miraculous Land Tour
The highest mountain range of Vietnam, Hoang Lien Son divides the Northwest Vietnam into two very different climate region which leads to a big different in plantation and landscapes. During three days of this trip you will explore both the two sides of this mountain range for its beauty of nature as well as observing daily life of different ethnic minority people for your discovery of their interesting culture and way of life.
Sapa is one of the ideal destinations for your holiday when come to Vietnam. Join a Sapa Luxury Tour, you will experience the activities as well as high-class services. Bring a perfect holiday for yourself.
Please refer to Sapa luxury tours at: " Sapa Luxury Tours".
Or please let us know:
VIETNAM TYPICAL TOURS
📞 Phone: (+84) 974.861.652 - Ms. Jenny
📩 Email: info@sapatoursfromhanoi.com