Sapa is best known for Salmon hot pot. Not only domestic visitors but also many foreigners who start Sapa tours from Hanoi want to try this hot dish. Time to time, enjoying an amazing salmon hot pot in Sapa has long been considered as a great enjoyment of a large number of travellers. That is why if you visit Sapa- the misty city of Vietnam on a cold winter day, definitely, you should try this well-known specialty.
Being a mountainous district but Sapa is famous for specialties from … fish. Sapa is also one of the few places in Vietnam where Salmon and Sturgeon are raised.
It is the fact that salmon was originally found only in cold regions such as Europe or America so the appear of such fish in Sapa makes a lot of diners curious. It might also be the reason why salmon hot pot is listed as one of the must-try specialties when come to Sapa. With year-round cool climate and cold winters even have snow, Salmon in Sapa is stroong, no fat, no less quality than imported salmon, very suitable for processing different dishes such as: salad, soup, porridge, grilled salmon, steamed fish eggs, smoked salmon…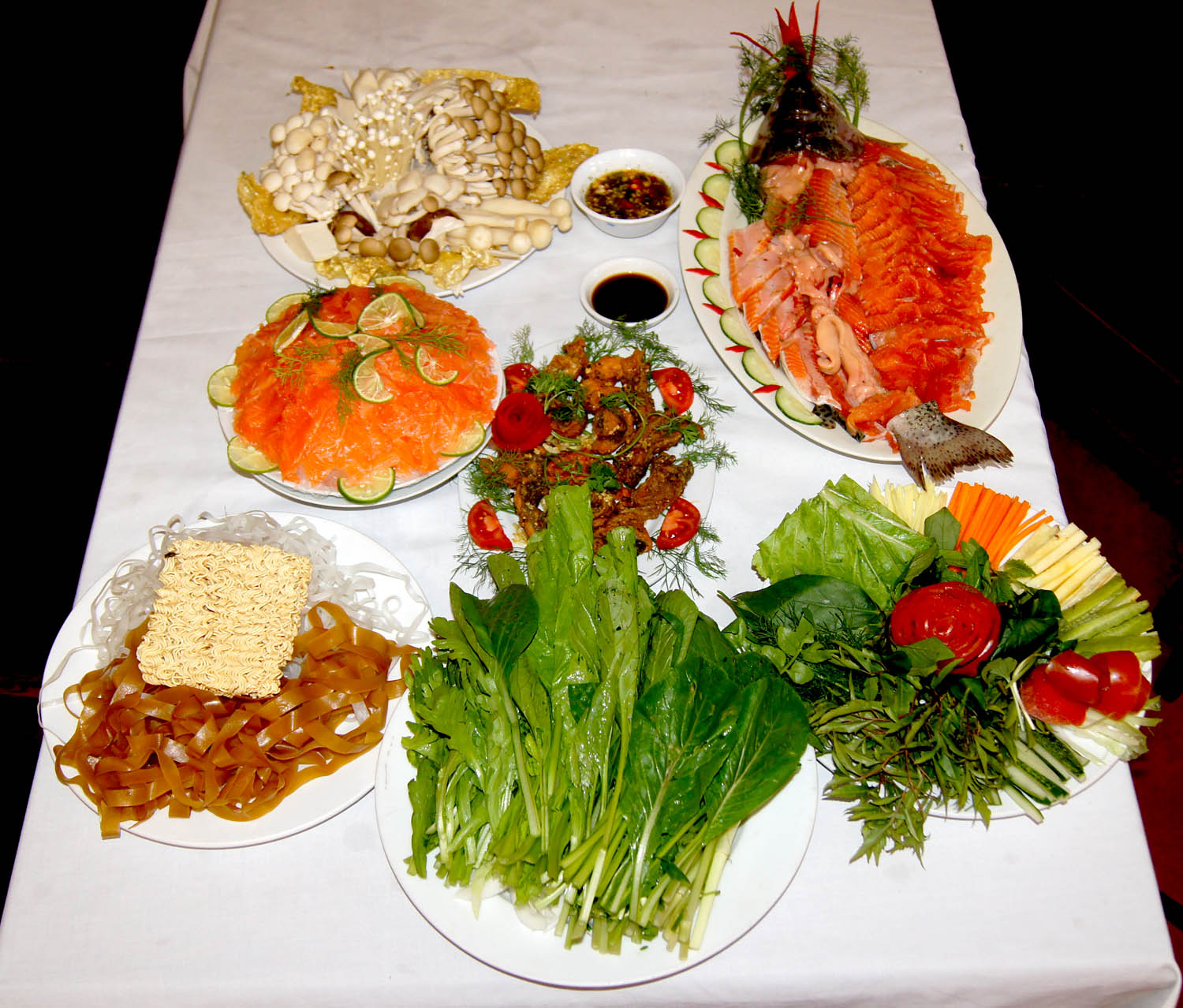 Among those dishes that are made of salmon, salmon hot pot is always most prefered by almost every travellers as it is steaming and served with special Sapa-grown wild vegetables including watercress pumpkin buds, etc.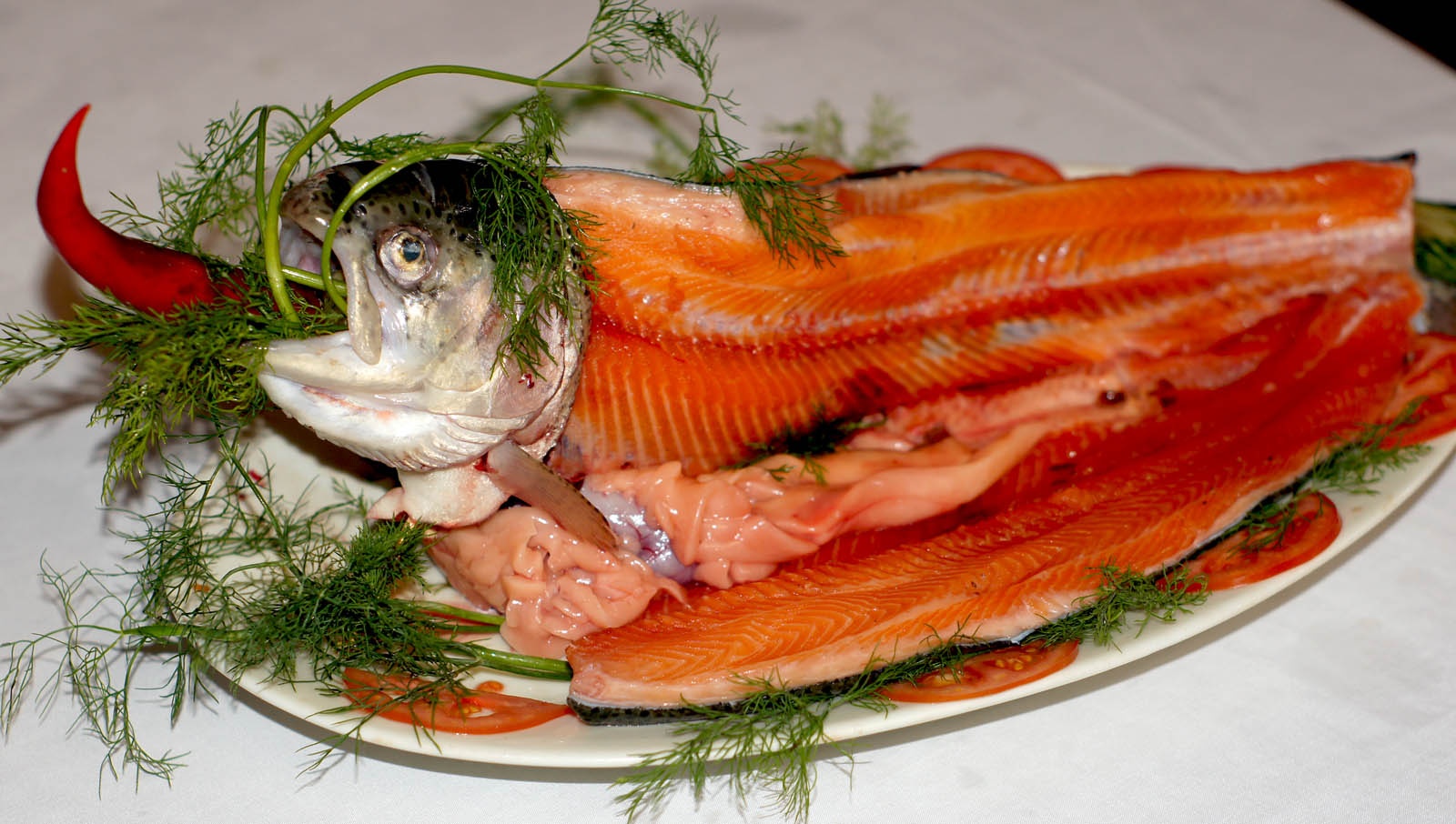 In popular restaurants in Sapa, salmon costs about 500,000VND per kilogram which is affordable and very suitable when you go with a group of people. In the cold of Sapa winter, enjoying a steaming salmon hot pot with a cup of Sapa special cider is absolutely a best choice for your dinner Tours in Vietnam
If you have a chance to visit Sapa on a cold winter day, do not forget to try an amazing salmon hot pot and you will, with no doubt, have one of the best meals in Sapa, Vietnam.