Locating nearby Sapa town in Lao Cai, Fansipan Mountain Peak is famous to almost travellers for its height 3143m as "the roof of Indochina". Reaching this Indochina roof after overcoming difficulties may not just give you the absolute victory feeling but certainly bring you with breathtaking natural scenes, spectacular beauty of clouds on Hoang Lien Mountains and cultural life moment of ethnic minorities in the Northwest area.
So, How hard is the trek to Fansipan mountain peak ???
Fansipan Mountain has height 3143m as the "Roof of Indochina". And there are two choices for you to conquer this mountain top:
Conquering Fansipan Mountain by Cable Car System. This option will become easier for you.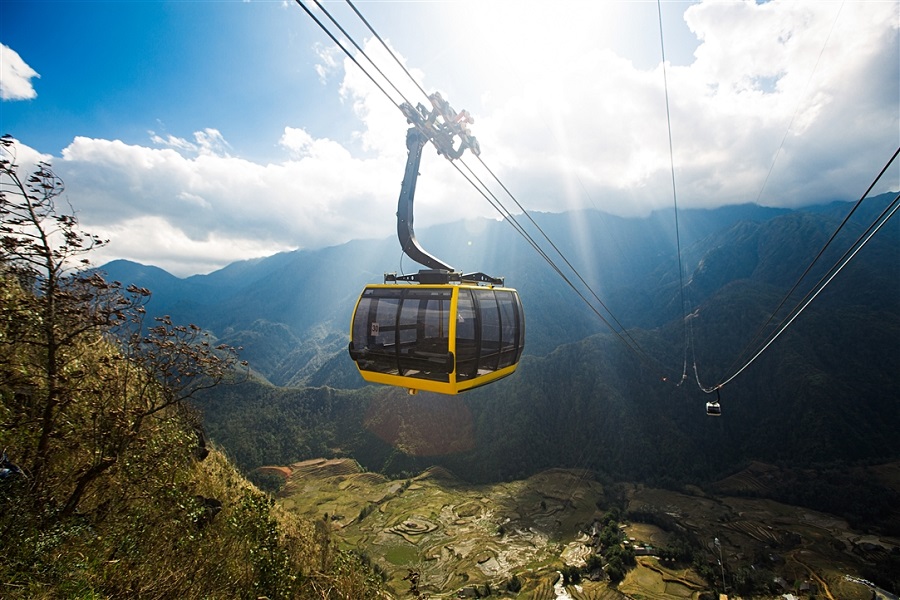 Fansipan cable car is kind of a modern three-wire cable in the world, the first time presence in Asia. Distance from the Muong Hoa Valley to the peak is 6,2km long, a total of 35 cabins, passing 6 main pillars, each pillar is away from each other 1 km. With Modern Three-wire cable system newly completed has helped many individuals to pursue their dreams.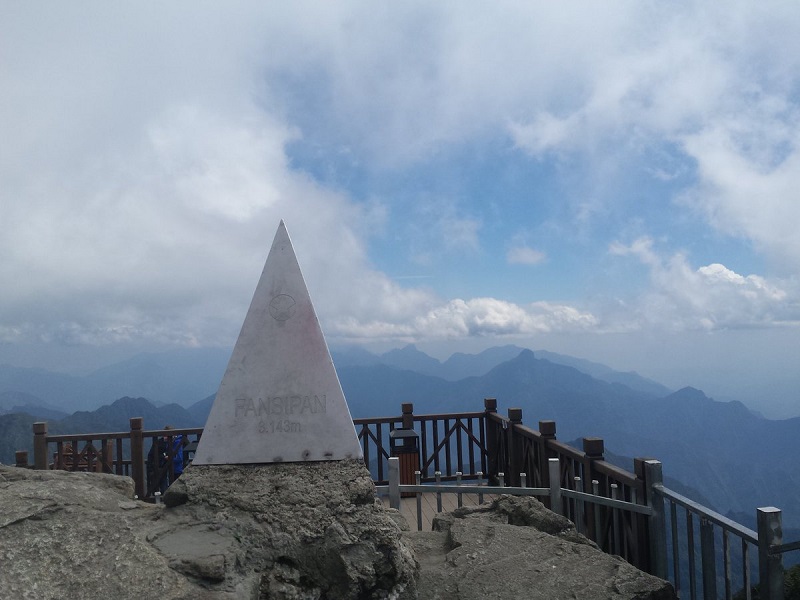 Fansipan cable car fare includes 2 levels. For adults $ 30, children from 1m up to 1m3 high about $ 20 fare and free for children under 1 meter tall.
Conquering Fansipan Mountain by trekking. 
Conquer by walking, you will must to go through many roads have to use ladder to pass. And It normally takes people one or two days to reach the peak of Fansipan mountain on foot so time for walking is very much.
+ You start the climb at the Tram Ton at a height of 2,000m. Day 1, It takes about 6 hours to walk to go to hight 2800m. And you will have a overnight at campsite
+In the morning of day 2: It takes about 7,5 hours to walk. Around 10.00-10.30am, we can celebrate the victorious achievement as we arrive at the very top, 3,143m above sea level.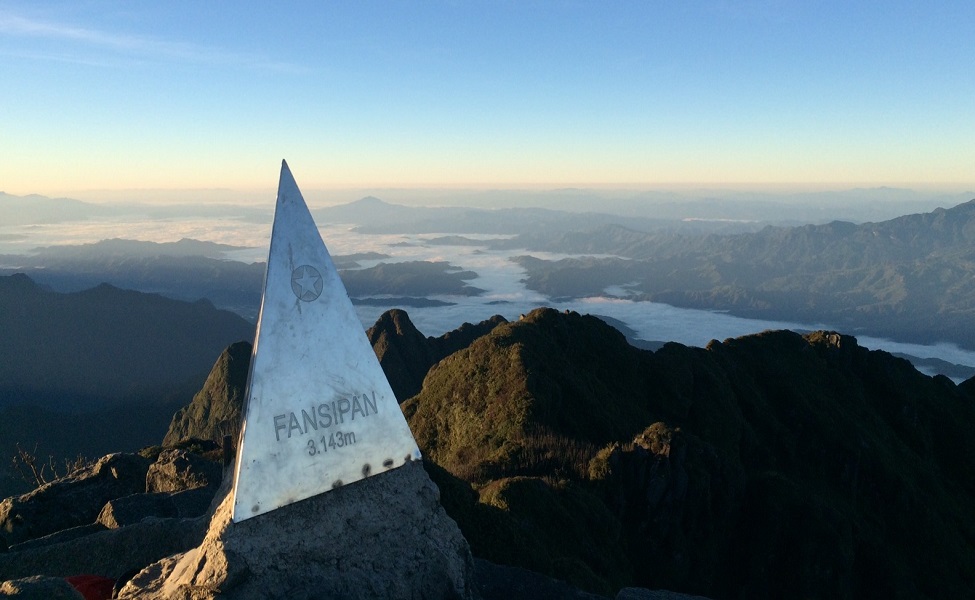 Note:
Walking time can vary depending on your speed
It would be great to know how many people in your group so that we can give you better detail.
More than that, you need a local guide who has a long history of experience if you will be very likely to get lost.
If come to Vietnam and want to test the feeling to stand on the highest peaks of Vietnam, Please book :
[OP1 – By Cable Car System] http://sapatoursfromhanoi.com/tour/conquering-fansipan-cable-car-system-2-days/
[OP2 – On Your Foot] http://sapatoursfromhanoi.com/tour/conquer-fansipan-inspire-life-2-days/