It's now September and it's right in Autumn Vietnam. In this cool and breezy atmosphere, you should never ignore these best cuisine in Autumn Vietnam.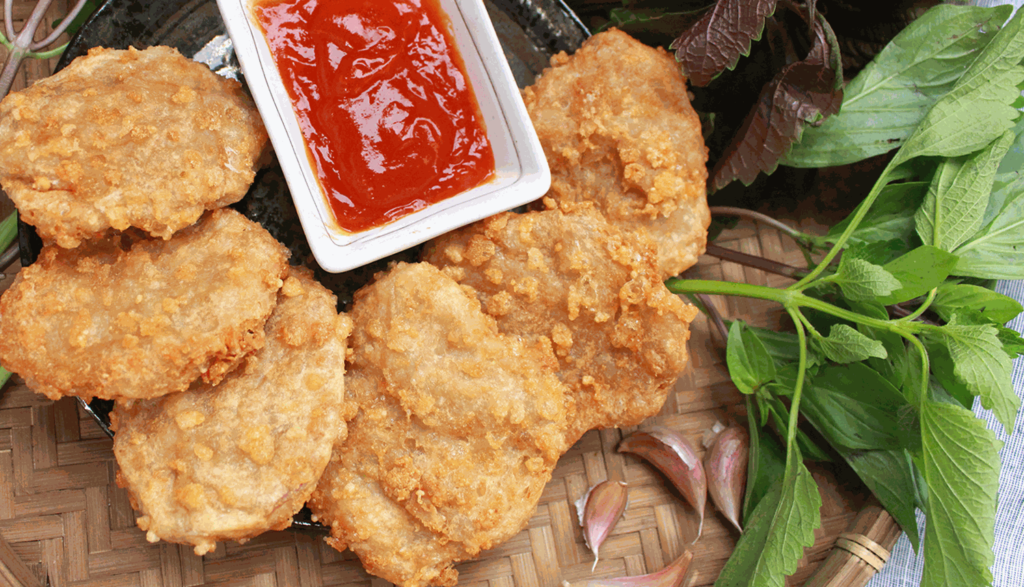 (Photo by 3sach)
1. Cốm (Young Rice)
The picture of autumn in Hanoi would be incomplete if there wasn't sticky green rice. This kind of premature rice is wrapped in lotus leaves to give it a faint yet pleasant aroma. Hanoians have made a variety of dishes from young rice, such as sweet soup, stir-fried and candy. Hanoians also eat 'com' with ripe bananas. The sweetness of the bananas mingled with the sticky 'com' seems like an odd mix, but it's actually a perfect combination. Plus with those above
Chả cốm is mainly made of young rice and has the subtle scent of new rice. Other ingredients for the dish include lean pork and pork paste. Unlike other kinds of chả like sandworm omelet, charcoal grilled fish and fried patties with squid eggs which are mainly composed of seafood ingredients and little fish.
(Photo by foody)
2. Dracontomelum juice
Autumn is also dracontomelum season. The yellow fruits are more succulent and less sour at this time of year. Dracontomelum mixed with salt, sugar, and chili is one of Hanoi's autumn snacks that everyone should try on a visit to the city. Traditionally, Dracontomelum juice is usually sold on the streets by the vendors. It's dirt-cheap and within budget, it takes you an only 5000-15000VND/cup.
3. Mooncake
Most mooncakes consist of a thin, tender pastry skin enveloping a sweet, dense filling, and may contain one or more whole salted egg yolks in their center to symbolize the full moon. Very rarely, mooncakes are also served steamed or fried. A traditional mooncake has a salted egg yolk in the center that is surrounded by a paste filling. The filling and yolk are encased together by a thin pastry crust stamped with the Chinese characters for longevity or harmony. The paste filling is typically lotus seed, jujube, sweet bean or a nut blend.
But if you already try them all, let's move to Sapa where you can totally expect more amazing Autumn cuisine.