Weather in Sapa affects directly to your trip. In Sapa, there're two main seasons worthy to visit Sapa for sightseeing and trekking.
From March to May, the weather in Sapa is pretty cool, dry at night and cloudy in the morning that you can feel the clouds flies around you, this time you can admire the rice paddles in the Terrance stretched green fields.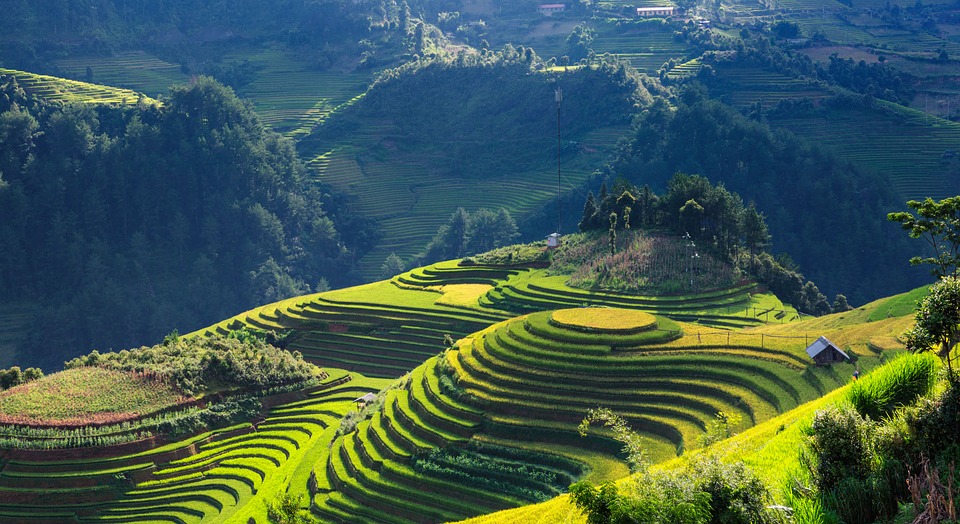 From September to November, Sapa has a very beautiful Fall, it's the reason for golden like grain, the sun, dry air and moderately cold. Due to the dry air, little rain, you can walk, trekking down to small Ta Phin village and enjoy the amazing fields. Knowing more destinations in Sapa is also useful for your trip.
According to the user Larythomas on the lonely planet: "Specifically for Sapa, September through November and March through May are the best weather periods for trekking and bicycling in the Sapa area. Daytime temperatures range from 15-28 C, and night-time temperatures from 18 down to 10 Celsius. Trekking and cycling are possible at other times too"
There might be changed but it's not much. For Sapa weather forecast, it's recommended here.
http://www.thetimenow.com/weather/vietnam/sa_p%C3%A1