Sapa – a destination perfect for trekking lovers, who like to enjoy a slow, meaningful and full of surprise life. So, Sapa's beautiful landscapes have become a number-1 choice for holiday-makers, particularly with Europeans looking for an escape from hustle life by taking a trekking tour. So, can  say: Sapa – a destination perfect for a memorable trekking experience !
Located in a height of 1.500 meters compared to sea level. Sapa is a quiet town and it is the home of five different ethnic groups: H'mong, Red Dao, Xa Pho, Tay and Giay….  And be surrounded by breathtaking vistas, rolling peaks and stunning greenery. Especially, the eye-catching rice terraces and fields that sit below are also a wonder to contemplate. It makes tourists come here surprisingly for its bewitching beauties.  It contributes for unique tourism product for the northwest of Vietnam. So, Travel and Leisure Magazines of America declared the terraced fields in Sapa  is on the top seven grandiose ones of Asia and world.
Come to here, you can find one of the most popular mountain ranges of Southeast Asia, the Hoang Lien Son, which is always a major part of the destination's appeal to visitors. The range, which is the largest in Vietnam, and especially in Sapa, that has Fan Si Pan, the highest peak of Southeast Asia, which is also called "The roof of Southeast Asia".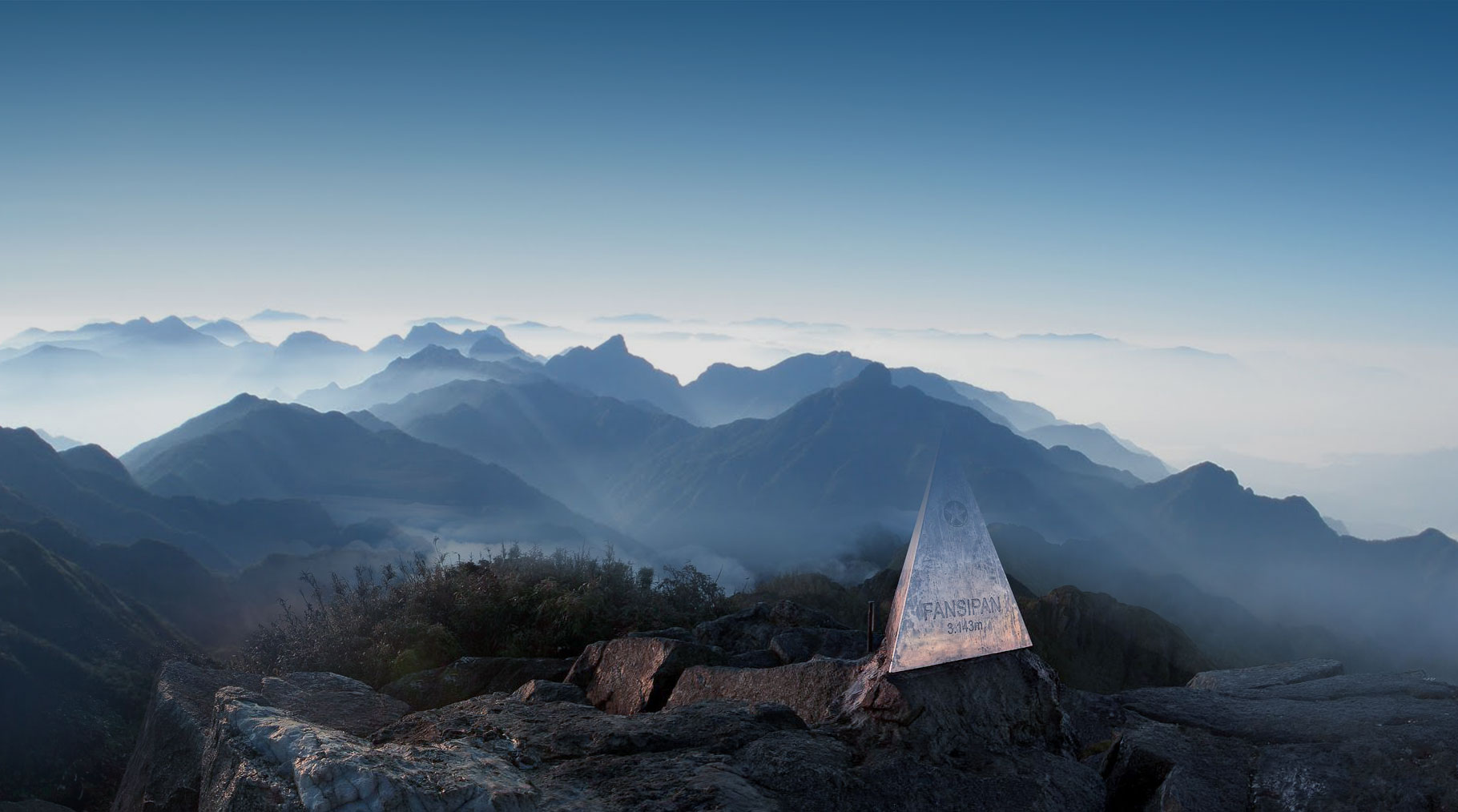 Beside the monstrously huge mountains, Sapa offers a wide range of trekking spots from easy to hard level. Tourists can choose the most suitable route depending on their skills and abilities. Tourists can spend a few hours walking to Ham Rong (Dragon Jaw) Mountain, wandering through tribal villages along the mountain sides such as Cat Cat or Lao Chai, Ta Van Village to Muong Hoa Valley, trekking to the Ta Phin Village, Bac (Silver) Waterfall or three days conquering Fansipan. On the way, you will see H'Mong and Dao villages where you can feel the hospitality of local ethnic people and discover many interesting facts about their ordinary life as well as culture and architecture.
For travelers who love mountainerring, Sapa is a great destination while travelling to Vietnam with Fanxipan Mountain in Sapa is a great challenge for mountain and adventure lovers.
And if you are looking for a trekking tour in Sapa, please refer to our tour packages at the following address.
– Sapa Authentic Trekking & Homestay tour 3 days:  
http://sapatoursfromhanoi.com/tour/sapa-medium-trek-4-days/
– Sapa Trekking to Ethnic Markets and Villages 3 Days:
 http://sapatoursfromhanoi.com/tour/sapa-trekking-to-ethnic-markets-and-villages-3-days/
– See more at: http://sapatoursfromhanoi.com/tour-category/sapa-tours/sapa-strekking-tours/