Sapa located in the northwestern province of Lao Cai in Vietnam, this mountain town has long been known as the most stunning destination to visit on a Vietnam travel. Travellers to Sapa can take overnight train from Hanoi for around 9 hours or bus which is 6 hour drive.
Sapa is an ideal place for family, couples, adventurers or honeymooners. below are some of the reasons why : Sapa is perfect for your honeymoon.
1. Beautiful place for wedding pictures
Why not you try refreshing your wedding photos in our country ?
Source: Internet
Sapa's famous for its wonderful Fansipan, rice paddle fields, the fog, the church, etc. Rarely has any places in this world share some common with this place. Many photographers and couples realize that magic of Sapa, and they've created such wonderful wedding photographs like this !
Source: Internet
I think this will be the most special thing for your honeymoon.
2. Trip costs: Cheap, cheap and cheap !
Vietnam's a blooming destination for tourists, since its weak currency bring many strong benefits for foreigners. In Sapa, tourists are offered all kinds of accommodation, from home-stay to hotel or resort. Moreover, food, cafe' and other services are very developing with unbelievably cheap cost….
Let's check a price for LUXURY HONEYMOON PACKAGE SAPA 3 days to see what we could deal for such a wonderful place like this!
3. Time for a truly-relaxing vacation! 
Along with Halong Bay, Sapa is the most-wanted destination in the North of Vietnam. What Sapa could bring – is a feeling of totally free. Live more slowly, think more deeply – it's time !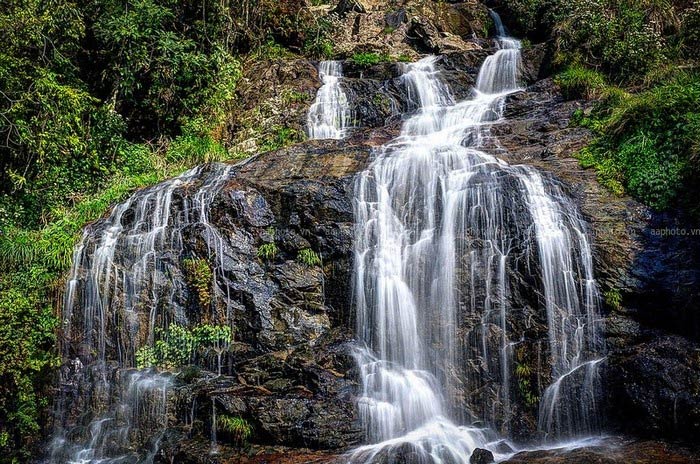 See a valley covered with steep forested hill of Sapa is very active idea for your journey. Do one of the most beautiful Sapa tours from Hanoi to enjoy the fresh air, the stunning landscape of the imposing Hoang Lien Son mountain range, beautiful Muong Hoa valley with amazing terraced rice fields. Visit some local family of different hill tribes to learn unique culture and daily life of them will make your trip more memorable.
4. Street food PARADISE.
Being favored by nature, Sapa is known as the paradise for tourists to relax. People those who come here will be enchanted by its fresh air, cool climate, range after range of mountains, outstanding scenery and especially the amazing culinary scene. If you have a chance to visit Sapa, plan ahead to fullfil your belly with street food: BBQ, Lam Rice, …
5. And to know that you're contributing to help the poor ethnic minority to have better life.
Most of people in Sapa live on tourism, but most profit here flow back to travel agents and companies. The ethnic people here only live by selling stuffs such as necklace, bracelet, kid toys, etc. While walking on the street, you may see a lot of miserable kids running around to make a living. So, Sapa is a place that really really need donation. It will be great time for all of you two to have a vacation at a nice but cheap place, take some wedding photos, and also spend time to help unlucky people. Your honeymoon will be really worth to remember!