Our Unique Tour in North Vietnam 5 Days 4 Nights offers a wide range of places to go and things to do across the whole area. Spending 5 days on the North Vietnam will help you get the best trip in several destinations such as a charming colonial city of Hanoi, Sapa and Halong bay. 5 days will take you from the mountain to the bay, the most beautiful landscape of Northern Vietnam.
This trip will be chance to discover the life style of the hill tribe , the terraced rice field in Sapa as well as the world heritage sites of Halong bay. If you do not have much of time, this tour is made for you.
Spending 1 days in Hanoi capital
Hanoi Tour one day will take you visit the Ho Chi Minh Complex, which includes Ho Chi Minh's Mausoleum – the final resting place of the beloved national hero, Uncle Ho – and President Ho Chi Minh's stilt house where he lived off and on from 1958 to 1969.
One Pillar Pagoda, which is actually a group of structures that collectively make up a pagoda built over the water in the middle of a square lake.
Museum of Ethnology – This superb museum showcases the depth of Vietnamese cultural diversity with an astounding collection of 15,000 artifacts gathered from throughout Vietnam. Maps, displays and dioramas are labelled in Vietnamese, French and English. Displays portray a typical village market, the making of comical hats and a Tay shamanic ceremony; videos show the real thing. You can also check out a traditional Black Thai house reconstructed in the museum. There's also a centre for research and conservation where scientists from all over the world study traditional Vietnamese cultures.
Spending 2 days in Sapa
A Sapa Tour From Hanoi by train, you will have 2 nights on the train, 1 night at hotel in Sapa.
At Sapa, we will explore the most popular destinations with beautiful streets.
Cat Cat village – It is a small but bustling village situated at the foot of Fansipan Mountain. Here you will see traditional Hmong homes at their best, and you will be able to meet a Hmong family to learn more about their way of life. The village is also the perfect place to see traditional clothing being made, hemp being dyed and women weaving.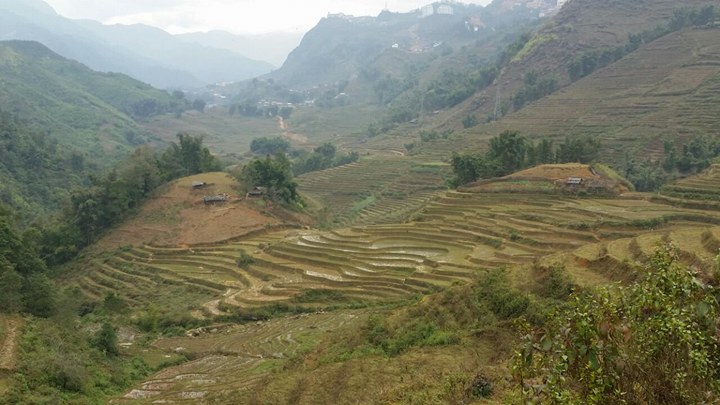 Sin Chai village: This village is a little off the usual trekking route and less visited, but offers the opportunity to see traditional wooden homes built using the indigenous Pumu tree.
Lao Chai village:  the Black Hmong village.
Ta Van village: This is village of Dzay people. Here you can discover a fascinating collection of rock carvings. These engravings depict some beautiful images of man, stilt houses and some beautiful decorative patterns
Spending 1 day in Halong Bay
Ideal for those with limited time, the full-day tour starts with a pick-up in Hanoi.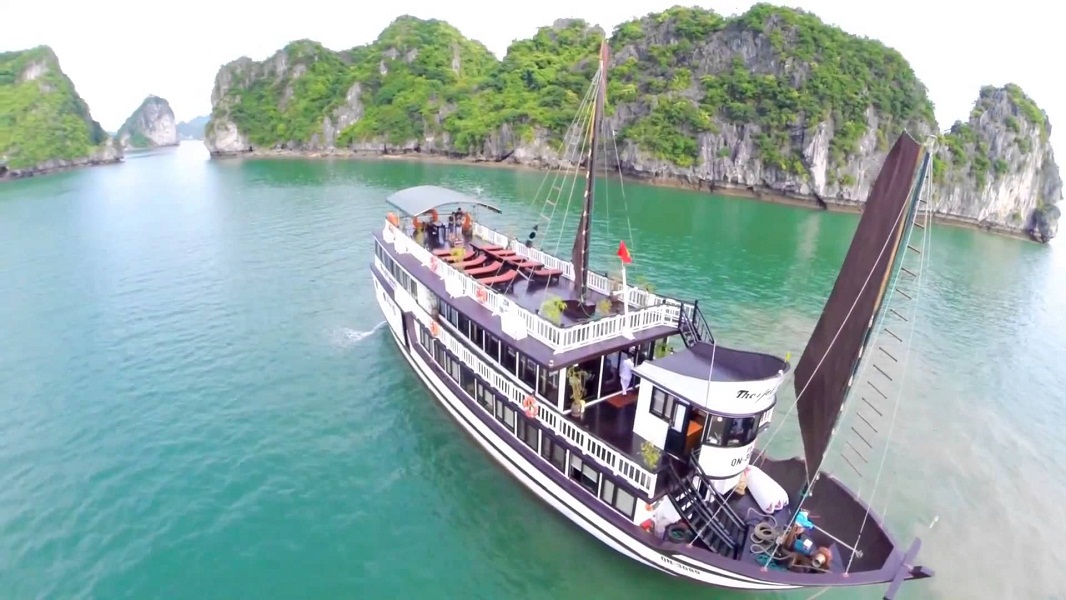 Upon arrival at Halong City Pier, climb aboard your cruise boat, where a welcome cocktail will be waiting. Set sail across the bay to see some of the islands and islets with names such as Incense Burner, Stone Dog, and Fighting Cock, the last the symbol of Halong Bay. The upper decks offer stunning views of the surrounding scenery.
Visit the Thien Cung (Heavenly Palace) Cave to marvel at the stalactites and stalagmites of the grotto. Enjoy an optional kayak tour, or swim off peaceful beaches if time allows.
Along the way, there will be ample opportunities to take beautiful photos of the rock arches, sheer cliffs, white sand beaches, and peaceful coves of the islands.
Cruise back to Halong City Pier at 17:00 for the 3.5-hour bus transfer back to Hanoi.
If you are interested in this tour package, please contact us by mail: info@sapatoursfromhanoi.com