List homestay in Sapa has a lot for you many options. But to choose the right "quality" addresses, you have to look at the homestay list below. Note: for more convenient for your trip, please remember to contact before your trip.
Email: info@sapatoursfromhanoi.com
Phone: Ms Jenny: 0084-974-861-652
Website :sapatoursfromhanoi.com
1. VietTrekking Homestay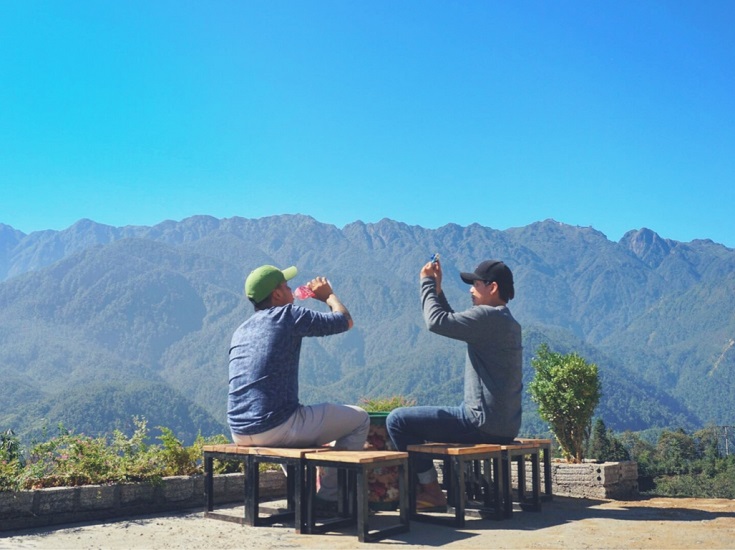 Viettrekking is also among the most beautiful homestays you can choose when coming to Sapa. Lying at the end of Hoang Lien Road, this accommodation is just a five-minute walk from the town center. 
2. Gem Valley – Sapa
Gem Valley is originally known as a unique architectural structure of a couple of Hanoian artists; in the beginning, they designed the house for their own and just offered a few visitors coffee services, but gradually it has expanded its operation by adding homestay services.
3. Phơri's House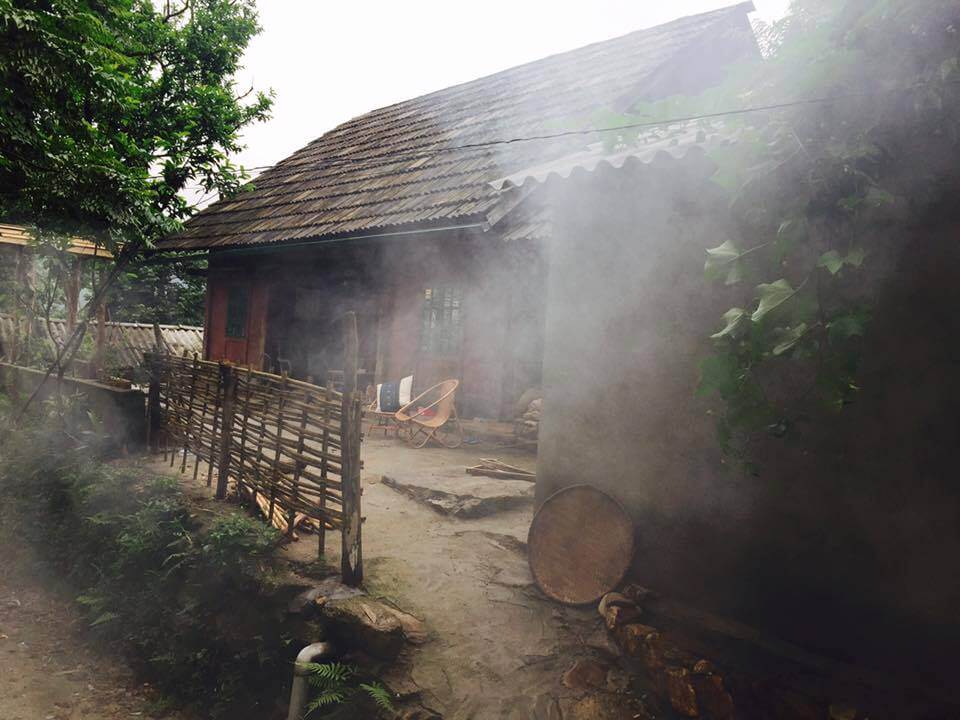 Phori's House is a beautiful little house located in Ta Van village, about 10 km from Sapa town. In front of the house there is a small stream, on the days with good weather, you can go to the stream, sit on a large rock to read books. In the afternoon, you can hike a little higher up, sit down on a terraced rice field and look down the immense terraced fields below, watching the smoke … such a sense of peace that cannot be expressed in words.
4. Hmong Mountain Retreat
About 6 kilometers away from the city center, the accommodation is situated at Ho Village and near May Bridge, Bac Waterfall, and Mau Temple. Including eye-catching and comfortable bungalows, the house is amidst striking terraced paddy fields as far as the eye could see. 
5. Nam Cang Riverside Lodge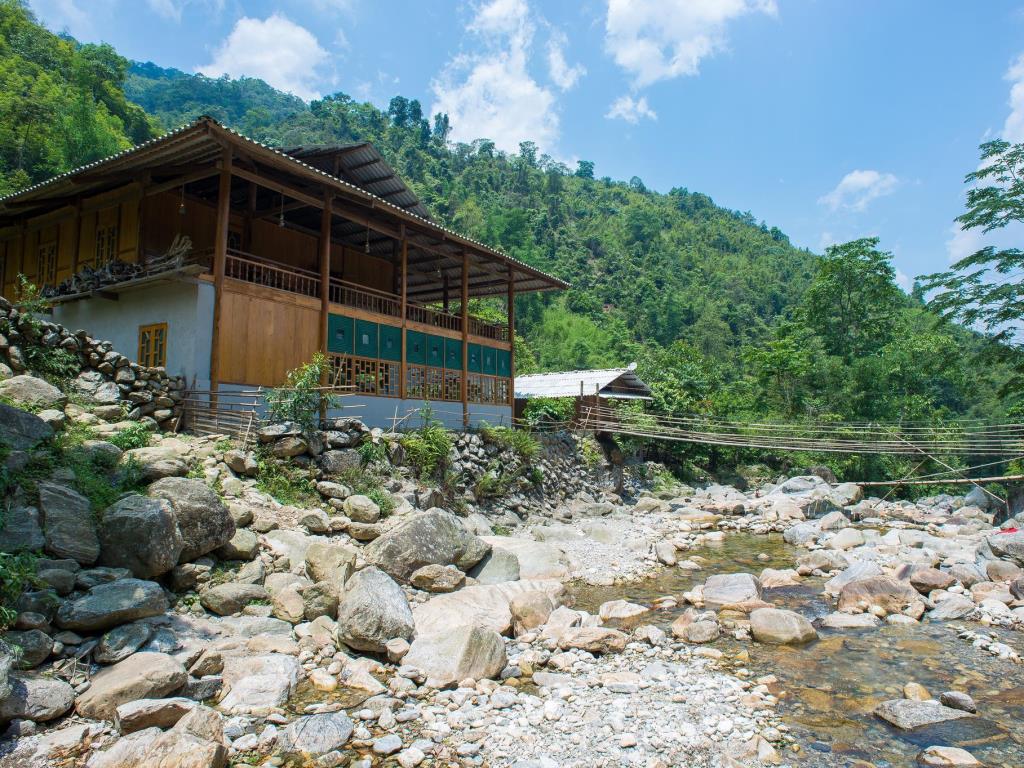 Nam Cang Riverside Lodge is situated at Nam Cang Village, 30km away from the town center. Here is home to the Red Dao ethnic community.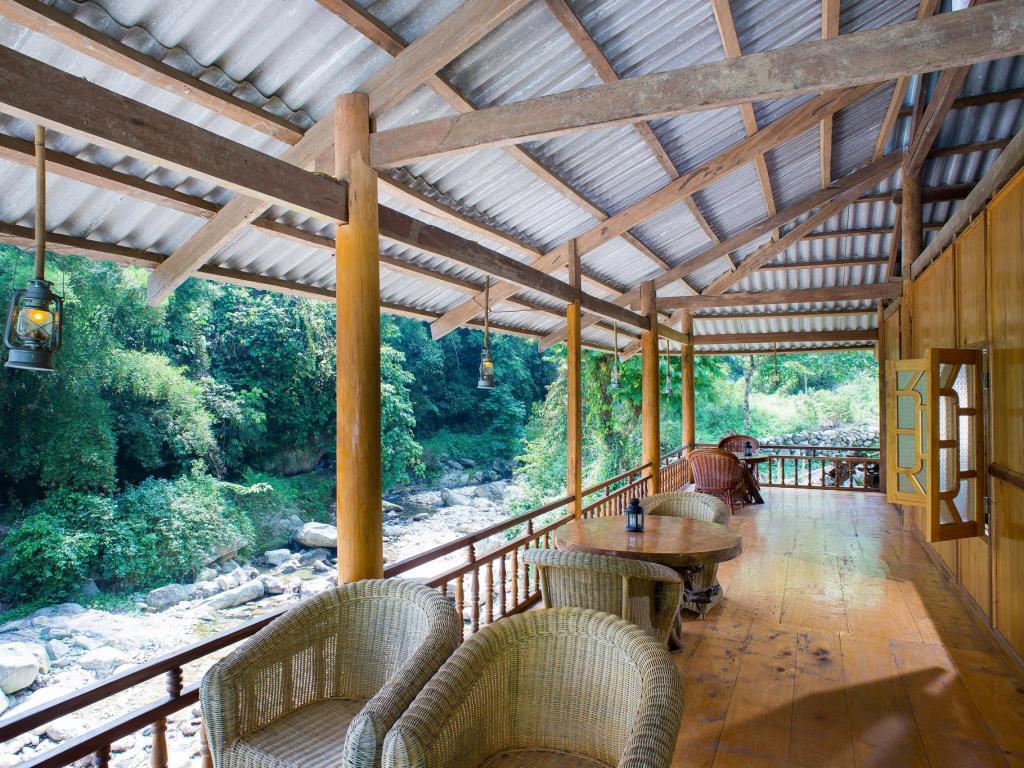 6. Eco Palms House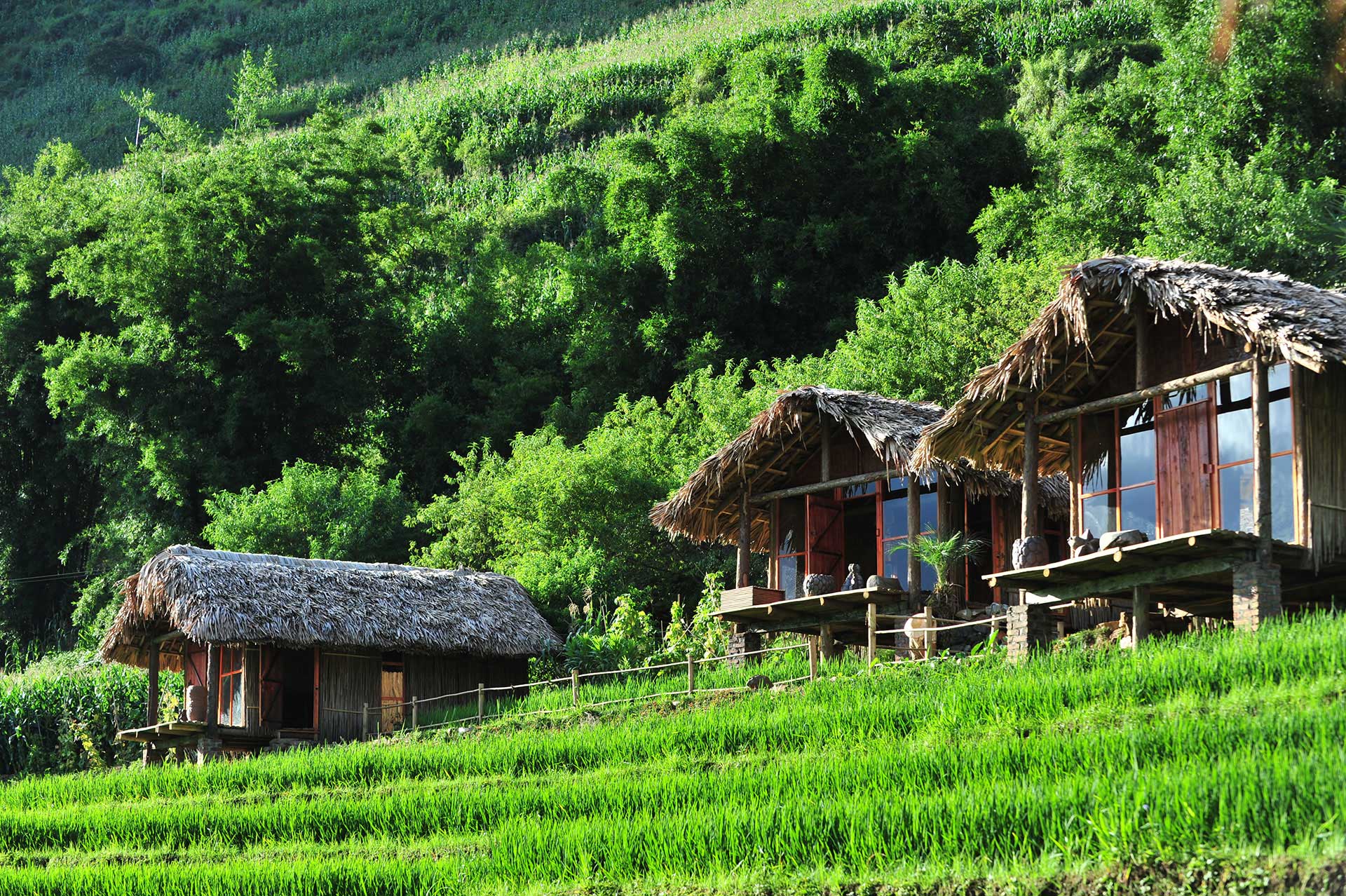 Located at Lao Chai Village, Eco Palms House is not too far from Ham Rong Mountain and Sapa Stone Church. It will take about 30 minutes to Eco Palms House from the town center. 
7. Topas Ecolodge
Topas Ecolodge is situated 18 km outside Sapa town and the bus ride is approximately 45 min. This homstay is called a gem located in the mountains in the north of Vietnam.
With it has the most serene position located high up and offers panoramic views of the mountains. A few days spend here exploring and relaxing will be unique.
8. Sali House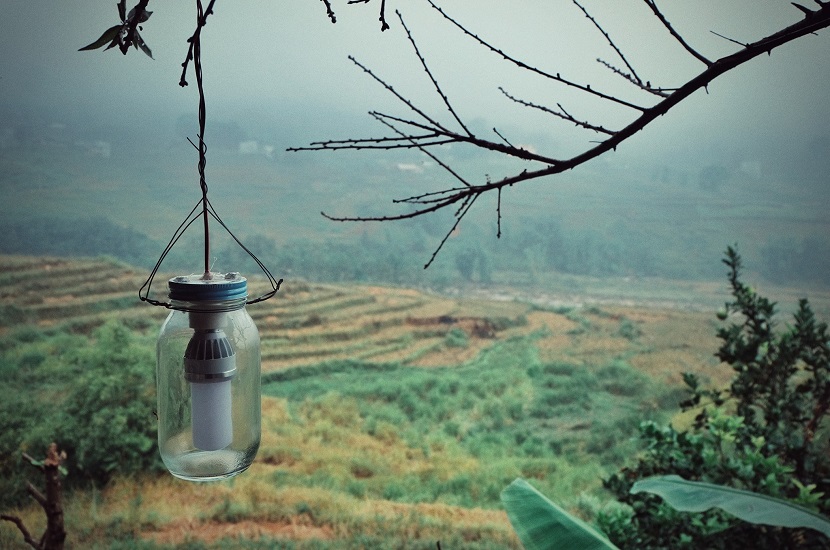 Just 20 minutes by car from Sapa, located at the end of Ta Van village, Sali House owns a lovely name which is so easy to remember . At any location of homestay, you can also enjoy the view of green nature. This will definitely be an unforgettable experience for any guest staying here.
9.The Haven Sapa Camp Site
The Haven is located on the way to Cat Cat village, about 2km from the center so it is very convenient if you want to walk to the town. The atmosphere is very fresh and close to nature, promising to bring visitors a very different and interesting experience in Sapa.

Located on the Vong Canh hill, from here you can enjoy panoramic view of Sapa with beautiful view.