Whether going solo or with companion, Sapa is always deserved to be a place people should visit and check-in at least once in their lifetime.
Travelling Sapa will be more fun if we can sit peacefully with a cup of coffee on our hands, watching the mountains, looking overterraced fields with the most beautiful view Sapa.
So, the below some tips for you: List 6 cafe shops have the most beautiful view Sapa !
1. The Hill Station
The Hill Station is a beautiful cafe located on Muong Hoa Road leading to Lao Chai – Ta Van. The shop is not large but offers a warm and cozy feeling for visitors. Especially, vintage space should have a lot of beautiful corners to live virtual.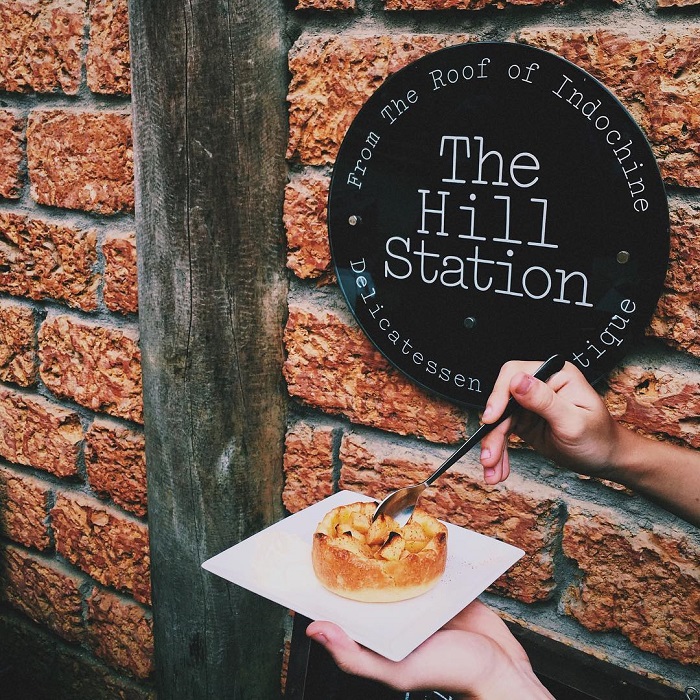 This cafe shops has 2 floors, built of wood and stone, neatly furnished and with Western style. The round table is designed simple which on the surface, there is a glass jar of incredibly beautiful fresh roses.
The variety food and beverage menu and concentrates on European cuisine such as cafes, cocktails, crepes cake… In addition, here also sells spicy, highland products such as silver earrings, honey… they are beautifully decorated, attractive.
2. The Haven Sapa Camp Site
The Haven Sapa Camp Site is not a coffee shop, but it is a hostel which combined with a campsite. However, there is still reserve cafe for those who want to find beautiful sights in Sapa.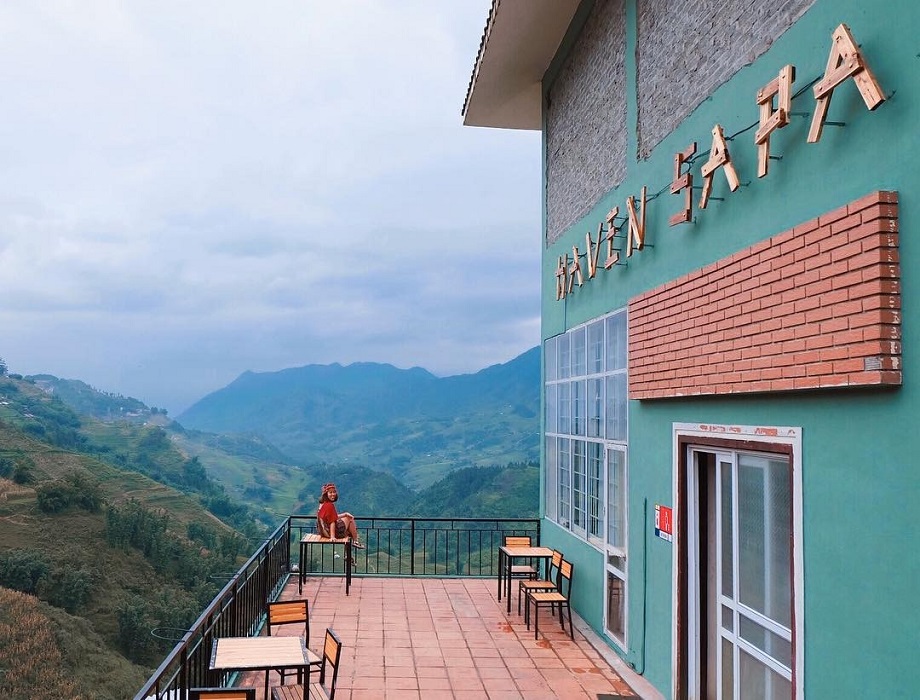 It is located on Vong Canh Hill, from The Haven Sapa Camp Site you can enjoy a panoramic view of Sapa with the beautiful view from any corner.
3. Fansipan Terrace Cafe
Adding 1 more cozy and relaxed cafe in Sapa on your list.
Fansipan Terrace with outdoor space is very open which offers nice view looking away to the mountain. Situated on Fansipan Street, which is 700m far from the Cathedral range, the place is fairly easy to find. In Fansipan Terrace, simply furnished, the railing is a block of flower pots sitting next to each other which create a sense of airiness and quietness for guests. Actually, this cafe space is only part of Fansipan Terrace, because there's also a lovely homestay facilities, attracting many tourists.
4. Gem Valley
Almost always the first mentioned when talking about cafe in Sapa, Gem Valley is very famous for both domestic and international travelers. Located 2km from the center, the top of Cat Cat village, Gem Valley is very easy to find.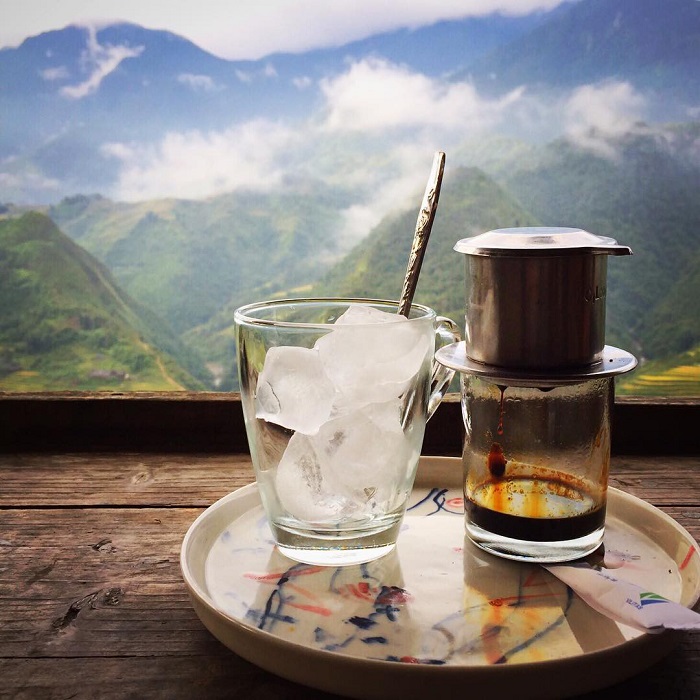 Outside the shop, there is a climbing flowers frame. The color of the old brick and wood makes Gem Valley looks rustic, cozy and mountainous. Inside, the exhibition space of Hanoi painter which you can enjoy art and learn the story behind. The balcony outside is very nice with wooden tables for you to look down the whole valley of Cat Cat, far further, you can witness the great Fansipan peak.
5. Viet Emotion
Viet Emotion is located on Cau May Street, one of the "check in" coffee shops in Sapa. The facade of this coffee shop is not great but very impressive with the baskets of the trees in front of the door. The most expensive place in the restaurant is 2, 3 small outdoor tables while sitting here, you will be watched the daily life at Cau May, and immersed in flowers.
6. Lá Dao Spa
Lá Dao is not really a coffee shop; it is a homestay with 4 bungalows and spas. Unlike the coffee shops in the list, Lá Dao is located in Ta Van village, so the distance to come here will be quite far away. But the long distance makes Lá Dao own a beautiful view with large space, quiet, close to nature.
With a very wide space, unshielded so when coming to La Dao, almost anywhere, just look at far away, you can see the terraced fields are intermingled with the mountains and the clouds. Besides space, this restaurant has enough menus of drinks and food. The menu of the restaurant is not quite a diversity, but there are enough coffee, tea, fruit juice with the average price from 1.5 dollars to 2.5 dollars per cup, quite reasonable for a beautiful space.
Recently, Ta Van is a favorite destination for many travelers when traveling to Sapa for looking a traditional space with local people. And on this journey of discovery, Le Dao Spa Ta Van is the ideal stop after mountain trekking time.