Hanoi cuisine features a wide variety of dishes with vermicelli. Among them, bún chả (vermicelli with grilled pork and fresh herbs) delights, with its seductive taste and aroma. Nothing is better than savouring Bun Cha at a small food stand in summer, while the intriguing scent of grilled pork surrounds you.
And the below are: The Best Places for you enjoy Bun Cha in Hanoi –  Top places tasty number one Hanoi.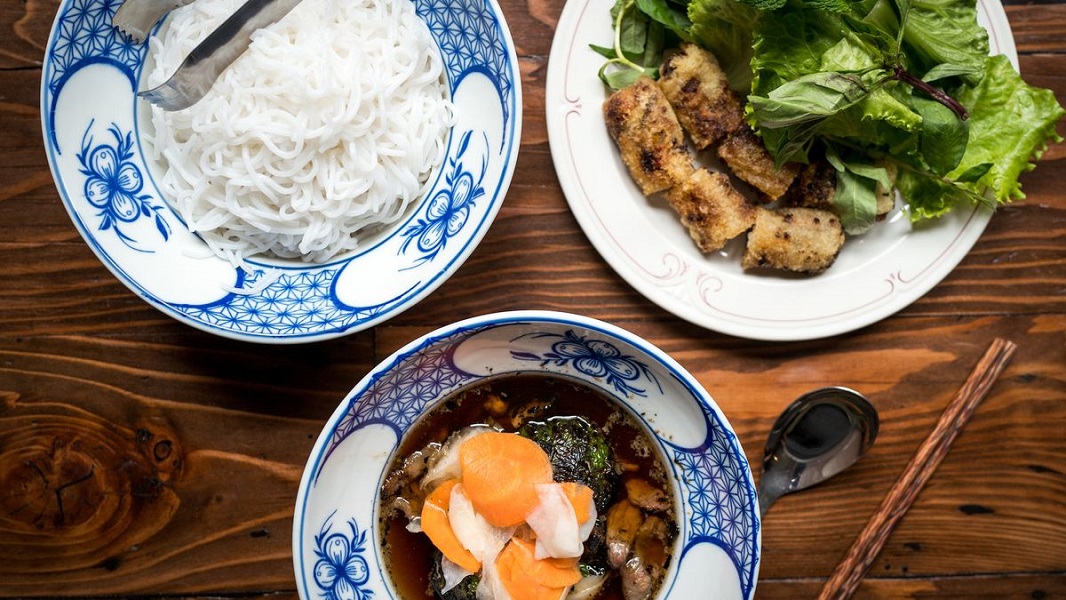 1. Bun Cha Dac Kim
At No. 1 Hang Manh, Hoan Kiem district, Hanoi
Located right on the beginning of Hang Manh street, bun cha Dac Kim has been a familiar destination for many foreign tourists visiting Hanoi. 
The name Dac Kim was originated from its first owner in 1965.  
Despite complaints of cramped space or the price quite higher than others, but  this restaurant is always crowed by eaters and becomes one of icon of Hanoi food.
So if you come to Hanoi do not fordot visit this restaurant to eat Bun Cha and have the feeling for their own.
2. Bun Cha Hanoi at 74 Hang Quat Street,  Hoan Kiem district
Let's ask gourmets in Hanoi for the best bun cha restaurant, the percentage of them advise you to go to 74 Hang Quat street is very high! Although this stall is located in a so narrow lane on Hang Quat street, but you will be surprise when you know its existence of more than 19 years.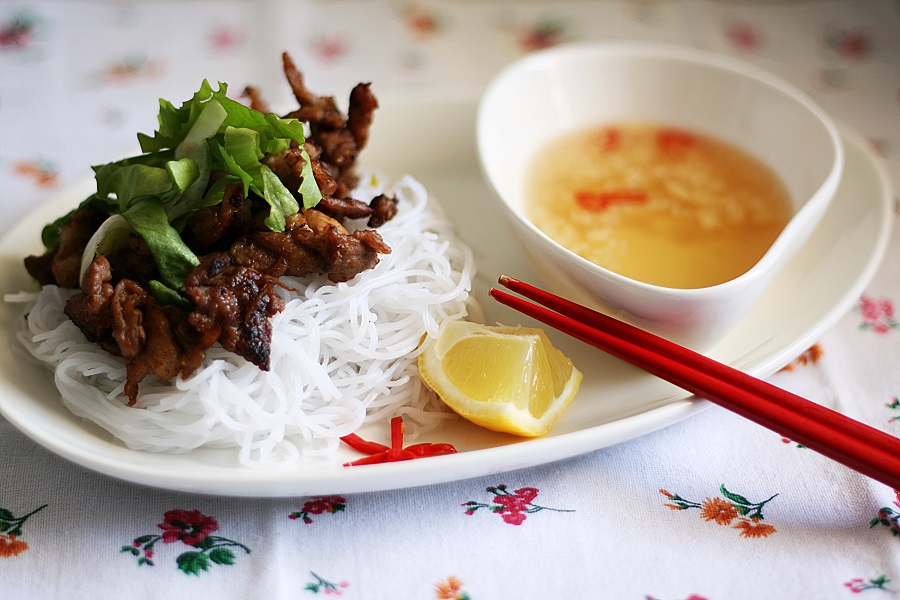 3. Bun Cha Hanoi at 34 Hang Than Street, Ba Dinh district
Bun cha Tuyet in Hang Than slope is the destination that most of eaters will agree that its cha is really delicious and the quality is stable.
Despite its location in the old quarters, but a cha set here is so reasonable and quite cheap, around 35,000 vnd (2 usd). A bowl of cha is full with grilled meat, (4 or 5 minced meat and about 10 slice meat), enough to satisfy your need.
4. Bun Cha Ta
At 21 Nguyen Huu Huan, Hoan Kiem, Hanoi
"Best Bun Cha in town! We came for lunch and it was amazing. Food came in 5 minutes. Everything was delicious and well prepared. Cold beer was served in cold glass. Highly recommended" said by Hoai Pham. A customer of the restaurant.
5. Bun Cha Huong Lien
At 24 Le Van Huu street, Hai Ba Trung district.
After the memorable evening on May 23, 2016, the name Huong Lien suddenly famous to the world's famous restaurants thanks to the drop-in of U.S President Obama, in his 3-days business trip in Vietnam, he chose this restaurant for his dinner on May 23 to enjoy its famous dishes: bun cha.
In fact, this restaurant has been long famous to the gourmet in Hanoi since its foundation in 1993.
The space in the restaurant is cool and the waiters are very friendly and enthusiastic. To meet the increasing demand of tourists.
Do you know more information about culture, tourism in Vietnam? Please follow our posts at:
Sapatoursfromhanoi.com. And see at the category: Daily Updates
or fanpage: Sapa Tours From Hanoi